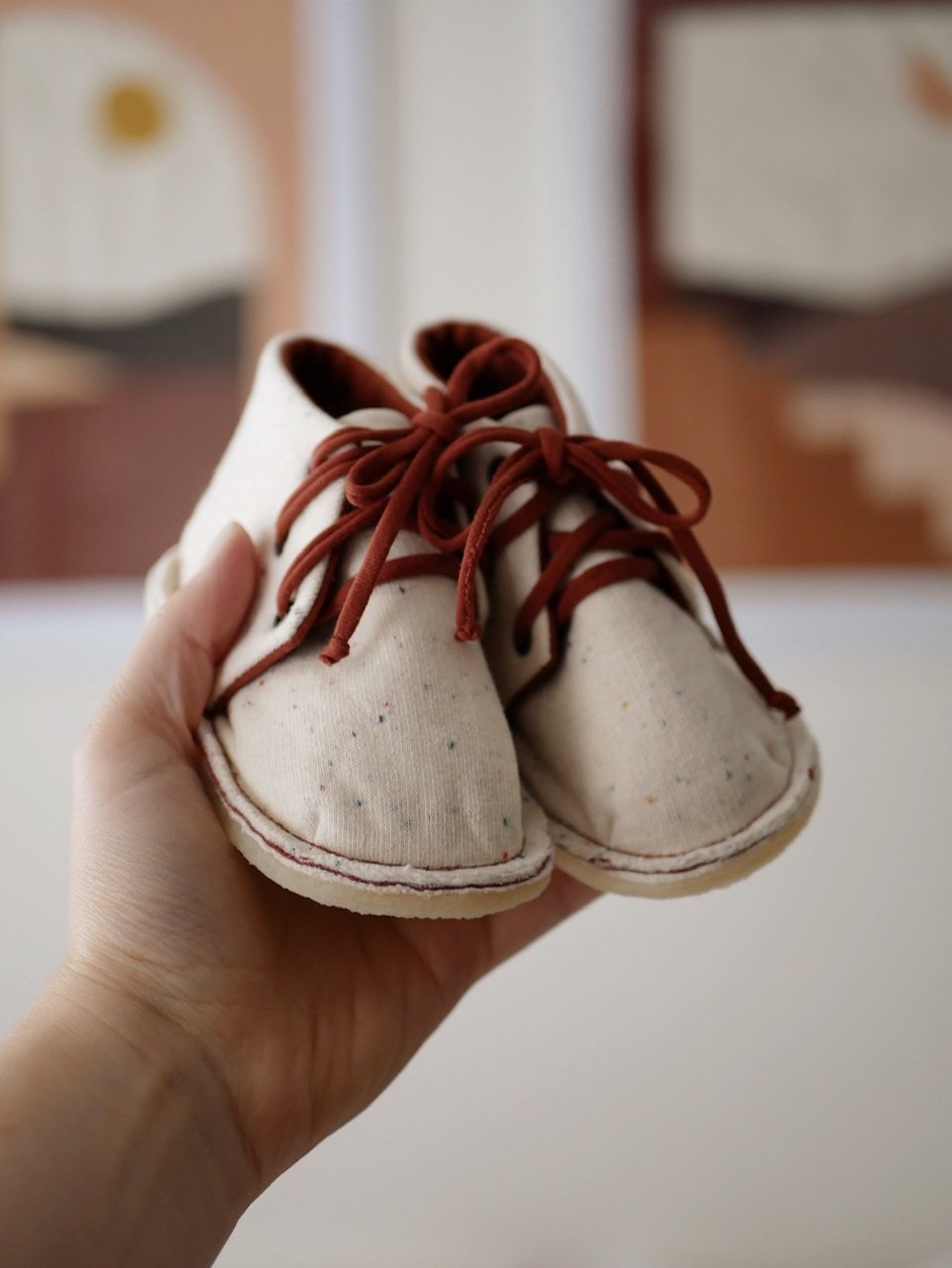 Chaussures COCO  Écru + Tomette / Shoes  COCO 
Chaussures entièrement confectionnées à la main, à Paris, par la créatrice.
Elles sont réalisées en coton bio certifié GOTS (intérieur, extérieur et jusqu'aux lacets) et les semelles sont en caoutchouc d'Hévéa, un matériau naturel et souple.
"Le Global Organic Textile Standard (GOTS) est reconnu comme la norme de premier plan pour le traitement des textiles fabriqués à partir de fibres organiques. Elle définit des critères environnementaux et sociaux pour toute la chaîne d'approvisionnement de produits textiles." 
Chaque paire est produite sur commande. Du 16 au 24.
Un guide des tailles est disponible dans l'onglet "Info"
Délai de fabrication : 10-15 jours ouvrés
---
Entirely handmade shoes by the designer.
They are made of organic cotton jersey (GOTS certified). Soles are made of natural rubber, a flexible material.
"The Global Organic Textile Standard (GOTS) is the worldwide leading textile processing standard for organic fibres, including ecological and social criteria, backed up by independent certification of the entire textile supply chain."
Each pair of shoes is made to order.
Please check the size chart in the "Info" tab.
Production time : 10-15 working days