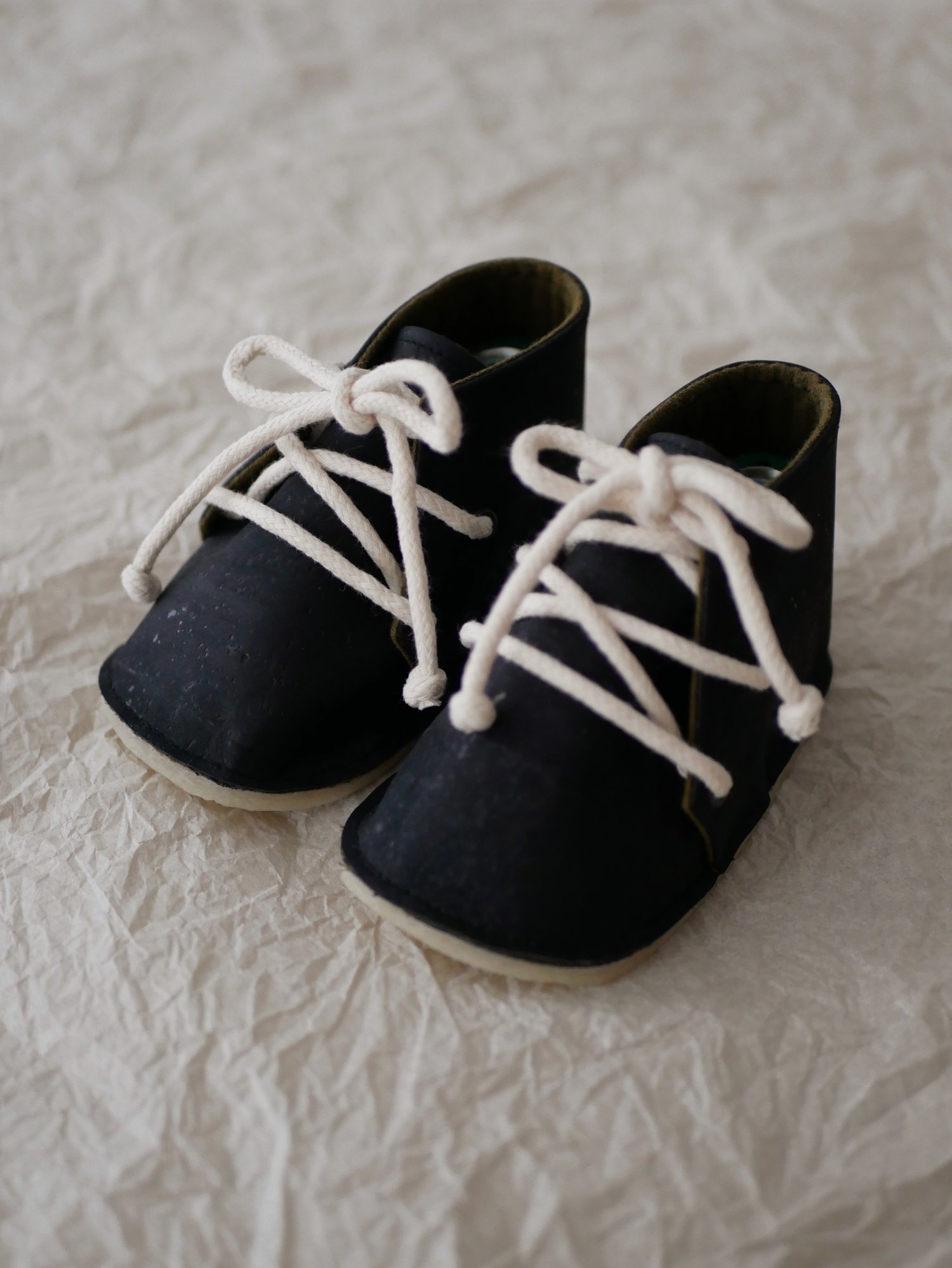 Chaussures OAK noires / Shoes OAK black
Chaussures entièrement confectionnées à la main, à Paris, par la créatrice.
Elles sont réalisées en liège (extérieur) et en double gaze de coton certifié OEKO TEX (doublure intérieure).
Les semelles sont en caoutchouc d'Hévéa, un matériau naturel et souple.
"Le tissu de liège est fabriqué à partir de l'écorce des chênes liège du Portugal : aucun arbre n'est abattu, l'écorce est récoltée tous les 9 ans, à la main. Bonus pour la planète : cette action permet à l'arbre de libérer 30% d'oxygène en plus dans l'air que l'on respire. Le chêne liège vivra entre 200 et 500 ans, hérité générations après générations. Il ne contient ni métaux lourds ni solvants."
Chaque paire est produite sur commande. Du 16 au 24.
Un guide des tailles est disponible dans l'onglet "Info"
Délai de fabrication : 10-15 jours ouvrés
---
Entirely handmade shoes by the designer.
They are made of cork and cotton gauze (OEKO TEX certified). Soles are made of natural rubber, a flexible material.
"Cork leather is made from the bark of Cork Oaks of Portugal: no tree is felled, the bark is hand-harvested every 9 years. Bonus for the planet: this action allows the tree to release 30 % oxygen in the air that we breathe. The Cork Oak will live between 200 and 500 years old, inherited generations after generations. It does not contain heavy metals or solvents."
Each pair of shoes is made to order.
Please check the size chart in the "Info" tab.
Production time : 10-15 working days